Upholstery Cleaning
---
So clean and fresh you'll want to snuggle!
As a competent technician with over 10 years experience using quality cleaning products and professional truck-mounted carpet and upholstery cleaning equipment, you can count on your furnishings looking and smelling their best.
Upholstery Cleaning
Our powerful truck-mounted carpet and upholstery cleaning equipment has the ability to clean at a steady 220 degrees. Cleaning includes:
Vacuum
Pre-spray with upholstery detergent
220 degree hot water rinse / extraction
Average Cost:
$9.00 to $13.00 per linear foot
(for example, an 8 foot couch would be $72.00 to $104.00) $150.00 minimum service charge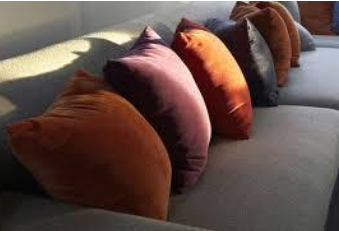 Furnishings vary widely, so please call for a no obligation quote based on your particular needs. Additional fees may be assessed for excessively soiled upholstery. Special spotters are available to clean wine, coffee, gum and oil stains. Fabric protectant available.